---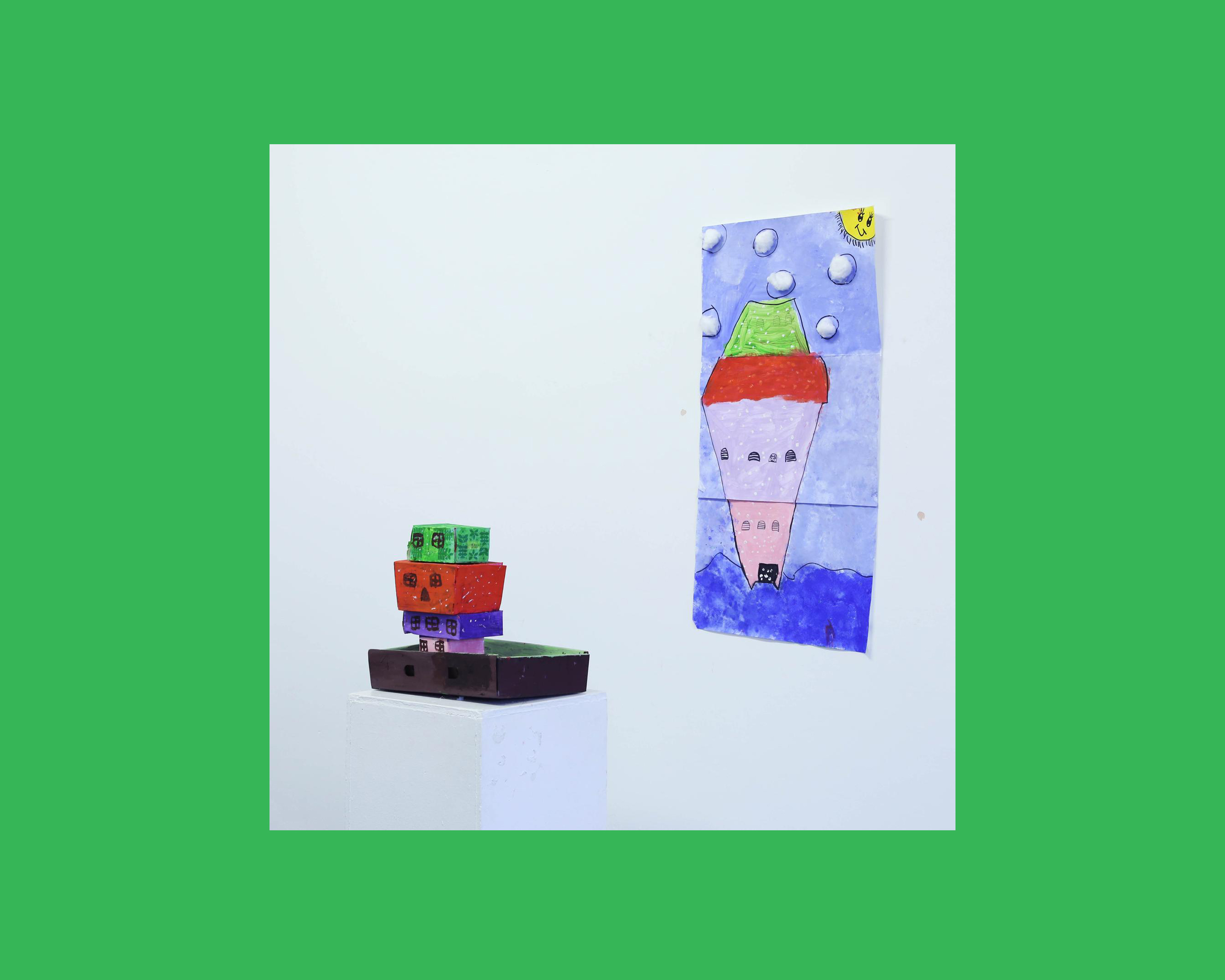 The Outcome:
Four bold visions for an alternative future of The Royal Canal, exhibited and filmed for Irish national television.

Sector:
Primary Education
My Role:
Programme Designer and Facilitator
When:
2019
I designed and facilitated Project 45', a Design Thinking programme for school children in collaboration with 5 Lamps Arts Festival, Royal Canal Amenity Group, Fighting Words and St. Vincent's GNS William Street North.

2019 marked 45 years since restoration began on The Royal Canal. Its potential as a recreational, educational and ecological amenity was recognised. Project 45' asked students (9-10yrs) to present visions of The Royal Canal over the next 45 years centred around the themes of sustainability, climate change and community development. It culminated in an exhibition that was filmed for RTÉ Nationwide & TRTÉ news2day.










The Opportunity
Dublin's north inner city is a wonderful, diverse and vibrant place, but it faces enormous challenges associated with poverty, housing and dereliction. The 5 Lamps Arts Festival approached me to design a programme that would help the local community build pride of place and start to address issues like safety and dumping. Together we identified The Royal Canal as a location with enormous future potential. 2019 also happened to be the canals 45th anniversary since it's first restoration.


I decided to design a programme for local school students (9-10yrs). Children are rarely encouraged to to actively participate in shaping their local area, and this, I believe, is a huge missed opportunity. As you will see later, children are aware of the challenges society is facing, and if given the opportunity they can bring imaginative ideas, fresh perspectives and the energy and fearlessness necessary to generate positive social change.


St Vincent's Girl's School looks over The Royal Canal. However, many of the students felt disconnected from it, saying it was dirty, unused and sometimes unsafe. Taking the canal as the subject matter helped the students to build a deeper connection with their local environment, develop a sense of agency in their community and increase their understanding about how to take action on global challenges, such as climate change, at a local level.
Project 45' was designed to be a socially engaging programme. It forced the students to look critically at their local area, engage in complex problem solving, and to dream bold.
3 core principles
1. Address locality. In an increasingly globalised and
individualised world, taking the local area as the subject matter helps students to connect with their local environment and culture, and to see themselves as active participants in their community.
2. Collaborate. Students are divided into small mixed ability groups. They must collaborate for the duration of the programme. This includes problem solving, sharing and being open to new ideas.
3. Serious play. The programme creates a playful and imaginative environment, but students go beyond simply having fun. They engage in complex problem solving and critical thinking.
Structure
1. Introduction (class)
2. History of the canal with the Royal Canal Amenity Group (class)
3. Identify problems today (class)
4. Formulate 'What if?' questions (group)
5. Introduce the themes of sustainability, climate change and community development. (class)
6. Identify problems (class)
7. Formulate 'What if?' questions (group)
8.Define future vision (group)
9. Creative writing at Fighting Words (class/group)
10. Low-Fidelity Prototype (group)
11. High-Fidelity Prototype (group)
12. Present (group)
13. Refine (group)
14. Exhibit at the 5 Lamps Arts Festival (class)
A selection of the 'what if questions' generated by the students. Each group chose one question, explored possibilities, formalised a future vision and later built prototypes.
The Outcome

The students collaborated on four visions, building prototypes for each:

1. St Vincent's school boat with an adjusted educational curriculum giving students more time to explore the nature along the canal. (sustainability & climate change)

2. Royal Canal annual birthday party & festival for everyone in the local community. (community development & sustainability)

3. Community play boat for local children, ran by local children. (community development)

4. Annual St. Vincent's canoe championship. (community development & sustainability)